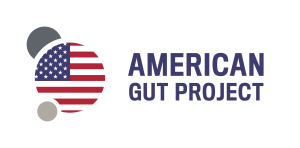 The American Gut Project is now The Microsetta Initiative.
If you previously had a participant account through the American Gut Project, please do the following:
Create a new account with

The Microsetta Initiative

Sign up using the same email address you used to register so it can automatically be linked to your original account associated with the project.

To proceed, you will need to re-confirm your email address.
For more information about the history of the American Gut Project and its transition to the Microsetta Initiative, continue reading below. 
---
About
Our academic citizen science project began as The American Gut Project in 2012. Over the next 7 years, it enrolled over 15,000 participants who provided samples for microbiome analysis, along with self-reported lifestyle, dietary, and health information. 
Transition to the Microsetta Initiative
As the American Gut Project grew in size and scope, it became apparent that we needed an umbrella initiative. Building upon the knowledge and momentum gained from this Project, the Microsetta Initiative was established to continue exploring the human microbiome's role in health and disease on a global scale. While the name has changed, the project's objectives remain unchanged. The 'Microsetta' name is intended to reflect a conceptual relationship to the Rosetta Stone, which helped scholars decipher hieroglyphics. Along the same lines, TMI's output will expand the availability and size of population-based microbiome data so researchers can begin to ask how microbiome results translate from one population to another. 
Acknowledgments
We thank all the participants, researchers, and supporters who made the American Gut Project and continue to make the Microsetta Initiative possible. Your dedication to advancing scientific knowledge is a testament to the power of collaborative research.